It's becoming quite crisp in Philadelphia!
. . . Looking forward to this break of heat. That's what I'm talking about!! Feeling an intense desire to purge & completely start over in some of the spaces of our apartment before the winter has us fully in it's freezing cold grasp. It's October now -- would it still count as spring cleaning? :)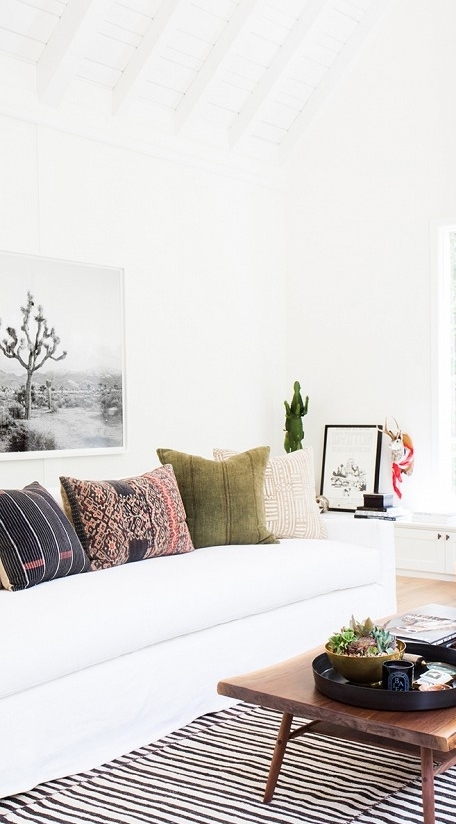 Of course, for Breakdown #2, I was drawn to this Amber Interiors California bungalow bright white oasis. As if I'm not always swooning over her designs. I just love the contrast of bright white walls, white marble, white frames vs. the bold indigo accents touches of natural elements in the plants and rattan ottomans. Can one of my rooms in my apartment look this clean, please?
Keep scrolling for the breakdown (with a bit of my own flair) of this space under $5500!
Breakdown ⟶
Paint:
Furniture / Decor:
Total: $5166.60 ☻ ☻ ☻